Food Allergy & Senstivity Testing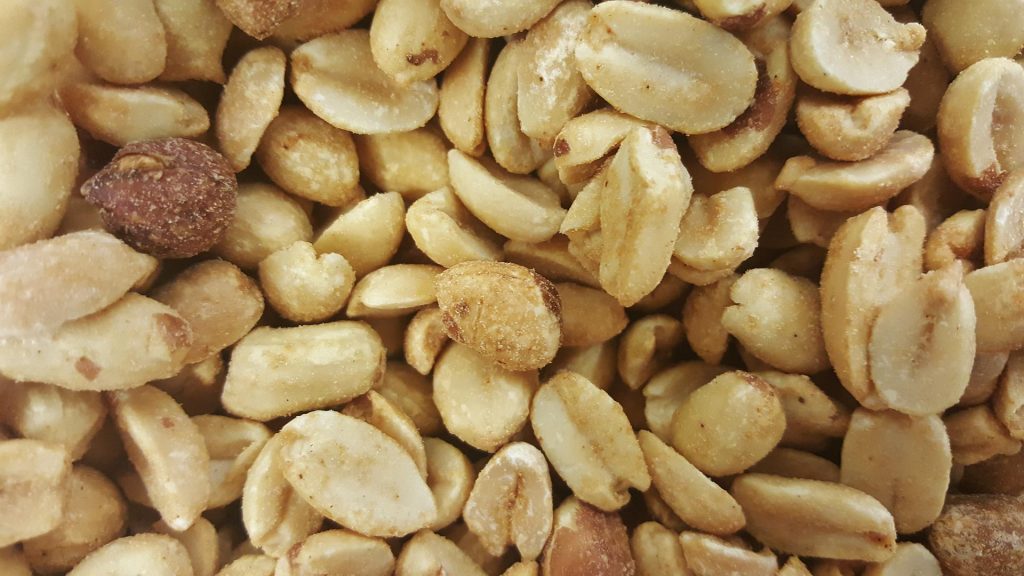 Food Allergy, Food Sensitivty and Food Intolerances. Testing and the differences between them.
A lot of people will have reactions to food, some allergy based but for the most part, the reactions are food intolerances/sensitivities. The easiest way to overcome both is by eliminating the food. For food allergies, they will be there for life whereas with food sensitivities they can be for the most part reversed. A lot of people reading this may have  begun to experiment with  eliminating certain foods, which is a good place to start especially if you're dealing with any of the following issues:
Digestive disorders

Skin rashes/disorders

Mood issues

Headaches/migraines

Fatigue

Weight gain

Inability to concentrate and focus
We are in the age where are alot of people are dairy free, lactose intolerant, gluten free, yeast free, etc., and this isn't a bad thing if the offending food is causing you symptoms, however, the question in functional medicine is "the why" behind why are having these symptoms and getting an in-depth answer to this. 
A food allergy is immune-mediated and its when the immune system mistakes an ingredient in food as foreign that creates an immune response. The immune system response is to produce antibodies (Ige). If these antibodies are elevated high enough it can create a plethora of symptoms which can range from mild to potentially life-threatening. Signs related to a food allergy include abdominal cramping, nausea, vomiting,hives, tingling mouth, swelling of the lips and diarrehea. A reaction known as anaphylaxis can cause breathing trouble and dangerously low blood pressure which can be life-threatening.The causes of food allergies can be genetic in nature affecting a small percentage of the population (1 to 2%) and the offending food will need to be avoided for life.
Food allergy testing are measured through antibodies via a blood test only. Things get a little more complicated when there is a delayed non-IgE-mediated food allergy, which can't be picked up by tests currently. The best way to figure this out is to exclude the food for a short period and then reintroduce it a later date and see if there are any reactions.
As mentioned, most reactions to offending foods are caused by a food sensitivity rather than a true food allergy. From an immune perspective, different antibodies are produced (IgG, IgA and IgM) and although still has an element of an immune response, symptoms are slower to appear than a true allergy, The problem here is that you may have eaten an offending food 48 hours prior to a symptom showing up making it difficult to find the food causing the senstivity,
Food sensitivity testing are measured through antibodies via a blood test, however, the testing isn't back by any gold standard. Although, testing can be useful in certain situation, we generally look at an elimination diet of the typical offending culprits. 
The main difference between food intolerance and food sensitivity is that it doesn't involve an immune response meaning there are no antibodies produced. When food intolerances occur it generally involves a reaction in the digestive tract causing issues with the digestion of the offending food. Symptoms can be gas, bloating, heartburn or vomiting.
With food intolerances, there is a threshold that your body can handle and once you exceed that threshold, symptoms start to appear. The most common food intolerances are gluten and dairy. For example, someone may be able to eat a pizza one day without any issues, however, if they eat the exact same pizza the following day, they may end up with digestive symptoms. Everyone will have different thresholds and different timeframes within those thresholds. Ways to get over this is taking enzymes to digest the offending food such as lactase with dairy.
Although NHS food intolerance testing is a viable option in terms of its quality, the problem is that you will generally need a referral which can take many months before you can be seen by a specialist and the costs .for private food intolerance testing in the UK are quite reasonable
If you are experiencing food allergies or sensitivities, we can help at our functional medicine clinic in London.
Book an appointment at the London Centre for Functional Medicine to learn about food intolerance tests London/food allergy tests UK and treatments available to you from our expert practitioners.
What our clients are saying.
""I have been having a number of health issues for the past 10 that GPs, Gastro's and Dieticians never bothered to look into. I came here and my practitioner showed so much empathy and looked into every detail and found what was causing them. In addition and quite surprisingly by helping me fix the condition I had, it made such an impact mentally as well as physically to me. I finally had my health issuing validated and helped - I am so grateful "to make a customised treatment plan. the results follow from there. With the support of my health coach, I have been able to address and resolved these issues."
"At a point in my health where I literally given up, I found light in my path here. A friend recommended that I visit the clinic and I'm so thankful she did. My practitioner took time and care in understanding my health concerns, as there was a lot of them. In addition to the treatments I received at the clinic, they also encouraged me to implement some changes (in between appointments) through diet, and lifestyle choices. My health has finally shifted, and I have become an increasingly active participant in how food and lifestyle choices affect my health and how I can control these daily."
"25 years of dealing with the NHS having an endoscopy, colonoscopy and seeing various specialists to receive the diagnosis that everything looks fine and there are no issues in any part of my digestive tract. Yet, the daily annoying symptoms, the blood on the stool, the fatigue, the mental anguish got resolved in 45 minutes through one consultation. Rob listened intently to my symptoms and said most likely I had chronic Candida. Both urine and stool showed high levels of Candida. I have lost over a stone in weight and feel the best I have done in 25 years after one-month treatment. I can't recommend this clinic highly enough."
Why Choose the London Centre for Functional Medicine?
london center for functional medicine
Sign up for our monthly newsletter to get the latest health news, tips and healthy recipes.