Transforming Your Health With
Functional Medicine
We treat the root cause of your health challenges and not just symptoms either at our clinic in Harley Street, London or via online consultation. Our functional medicine approach is deep-rooted in personalized medicine, nutrition and lifestyle.
What is Functional Medicine?
Functional medicine, is often referred to as "holistic medicine", aims to look at and identify the imbalance at the root cause of your symptoms and provide you with the best set of interventions and tools needed to improve your health. These interventions can include personalised nutrition plans, targeted supplements, genetics, 
stress management
, detoxification and lifestyle changes, among other approaches.
Other Conditions We Support
Our Functional Medicine Approach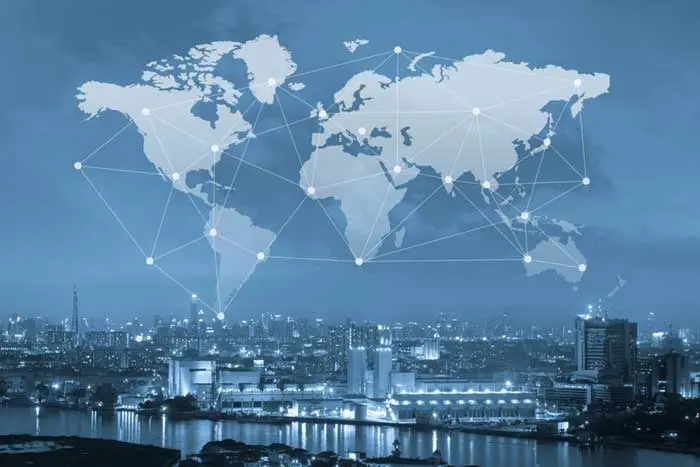 Functional Medicine From Outside The UK
Whether you are visiting from abroad or want a virtual meeting, our London functional medicine clinic can accommodate you. Please reach out to one of our support staff by phone or email and we will be happy to help.
Rob has helped me through a gut health conditon that no other GP was able or willing to figure out. There was no guess work involved. He got to the root of my issues through knowledge, testing and investigation. I would highly recommend the London Centre for Functional Medicine
I can't say enough good things about my experience at the London Centre for Functional Medicine. After 3 years of misdiagnosis and living with IBS I finally felt I was able to heal. I'm truly grateful to Rob for his expertise in SIBO. I have to keep things in check but I feel so much better. I would highly recommend them.
For those seeking an alternative viewpoint to their chronic conditions, I would recommend the London Centre for Functional Medicine to others. They were helpful and mindful of my financial restrictions. Thank you.
Martin Beaumont
2023-03-21
Working with the London Centre for Functional Medicine team has been a great experience. I have had big improvements with digestion issues and now live pain free! Having the support of Rob was very useful when questions or issues arose during the program and was particularly impressed with not going overboard with the supplement regime. Highly recommended!
I'm currently going through treatment with Rob and just wanted to acknowledge the individualised and personalised care that has been provided. From when I started Rob has looked at my health issues without judgement and was able to help me in many areas that weren't optimal. Notably, Rob has helped me overcome gut issues and other niggling issues that I didn't were related but seemingly are. Rob is also great at explaining the body systems and related things which has been great. I can highly recommend the London Centre for Functional Medicine
"What I appreciate about Rob at the London Centre for Functional Medicine is that he seeks to educate rather than just give supplements and instructions. He makes you understand both the action needed to take as well the underlying physiological processes driving the underlying issues. Highly recommended."
If you're dealing with health challenges that conventional medicine hasn't resolved, I strongly suggest you visit the London Centre for Functional Medicine. They make a real effort to comprehend symptoms and worked with me to develop a plan for exploring treatment possibilities. Thanks to my practitioner, I now have answers to health questions that had eluded me for years, and I couldn't be more grateful. My practitioner (rob) uses a data-driven approach to identify the underlying cause. I've already recommended him to friends, and they have had success with his care as well.
Rather than going to a GP when you are sick I entered the Functional Medicine journey before things got out of hand. It's a route everyone should consider as it does prevent illness and can reverse it! I learned a lot about how my body works and how to become healthier. London CFM walked me through the things I needed to know by educating me about how the digestive system works and healing my SIBO. Thank you!
I sought help from the London Centre for Functional Medicine for a problem I have had for most of my life, terrible digestive issues. Rob has worked with me to get back normal function of my digestive function. It has taken some time but the result have been great so far.
I was originally referred to Mr Staunton by a nutritional therapist who felt that his particular expertise was required for my specific needs. After meeting him and explaining the situation, he conducted some lab tests which had to be shipped to Germany.. In the 3 months that I've been treated by Mr Staunton, I've seen a significant improvement in my symptoms and I'm feeling optimistic about my continued good health. I highly recommend the Clinic and working with Mr Staunton has been a very professional and pleasant experience. He's extremely knowledgeable about both nutrition and how the body works.
Get the latest news, updates, research within lifestyle, nutrition and functional medicine.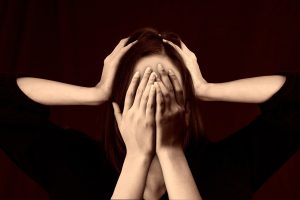 digestive health
How Stress Affects IBS Symptoms Stress is an increasingly prevalent issue in our fast-paced modern society, and its effects on our overall well-being cannot be underestimated. It has been widely acknowledged that stress has a profound impact on our health, both physically and mentally. One particular condition that has garnered attention in recent years is
Read More »
Talk with our team today to learn more about the personalised programs on offer at the London Centre for Functional Medicine.
london center for functional medicine
Sign up for our monthly newsletter to get the latest health news, tips and healthy recipes.